Best water softener system with high flow
Key Features
Innovative best water softener for households
Adjustable resin regeneration
Large LCD screen with 12 languages available
Different measurement unit for option(L,gal,m³)
With food grade ion exchange resin
Easy to install and operate it
Product Details
Model No.:FCV-16-15/FCV-16-25
Best water softener system from China with reliable quality and low price
Nice water softener will improve your water and make you enjoy the life
This best-selling water softener can adjust the hardness of your water with advance technology
Water Softener System and Filter In One enhances the quality of water throughout your home for cleaner dishes, less water-heater scale buildup and potential energy savings.
Features:
Adjustable resin regeneration
Large LCD screen with 12 languages available
Different measurement unit for option(L,gal,m³)
With food grade ion exchange resin
Easy to install and operate it
Inlet/Outlet: 3/4"
Pure water flow:1.5ton/h & 2.5ton/h
Product dimension: FCV-16-15 430*430*930mm
FCV-16-25 430*430*1225mm
Packing details
Individual brown box
FCV-16-15 430*430*930mm ,GW:22.4KG
FCV-16-25 430*430*1225mm ,GW:33.7KG
FCV-16-15: 155 units/20'FCL , 355 units/40'HQ
FCV-16-25: 105 units/20'FCL , 290 units/40'HQ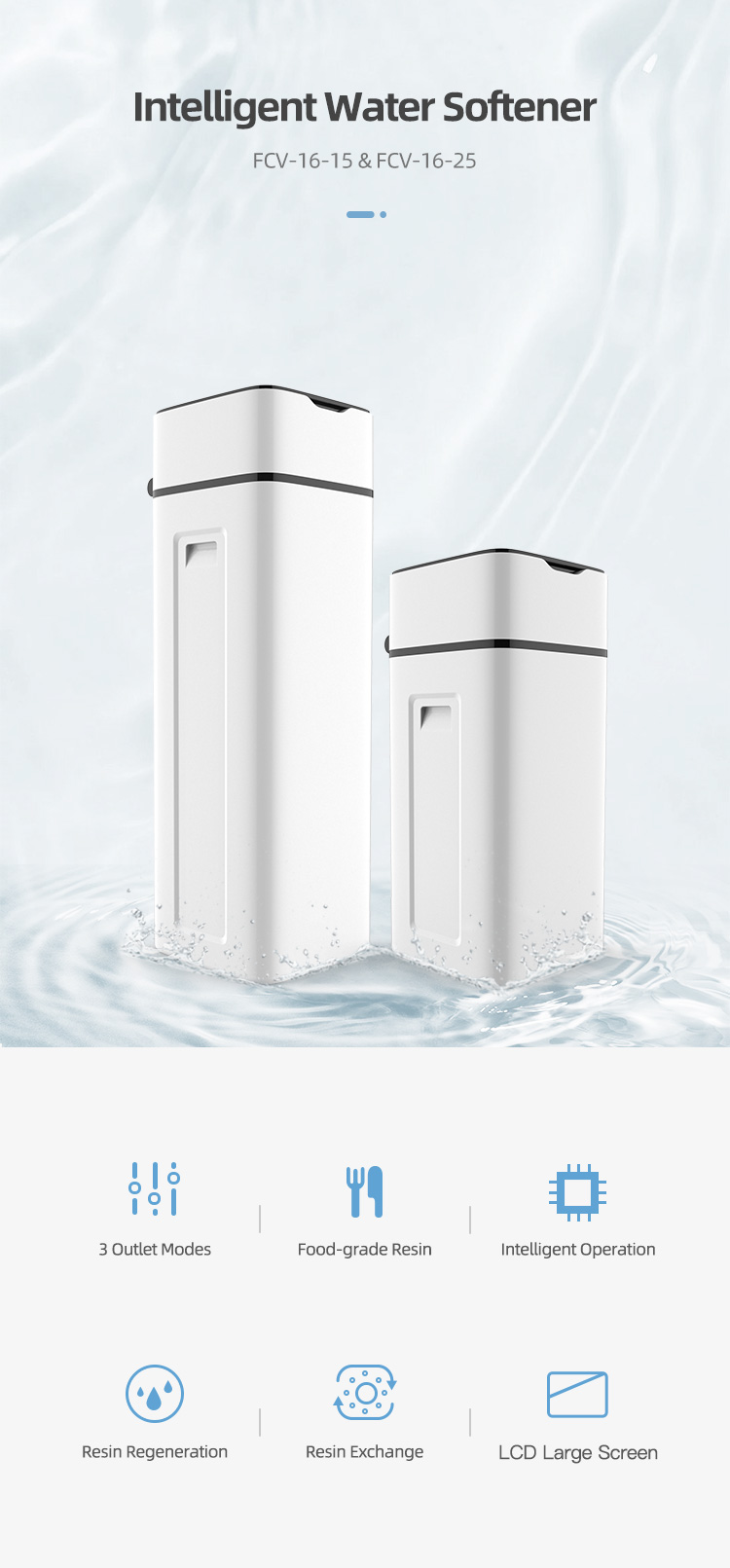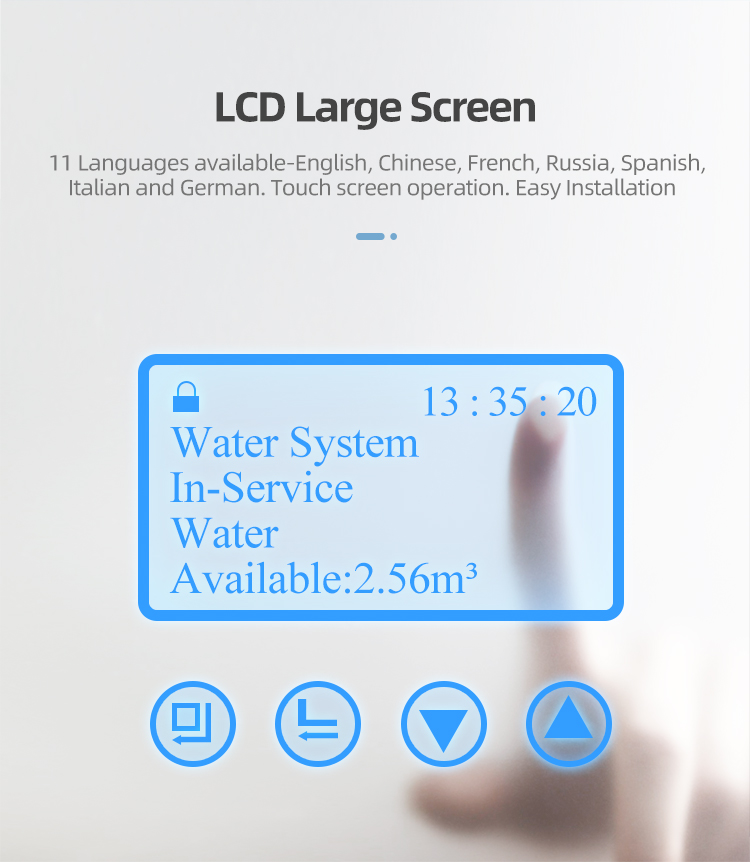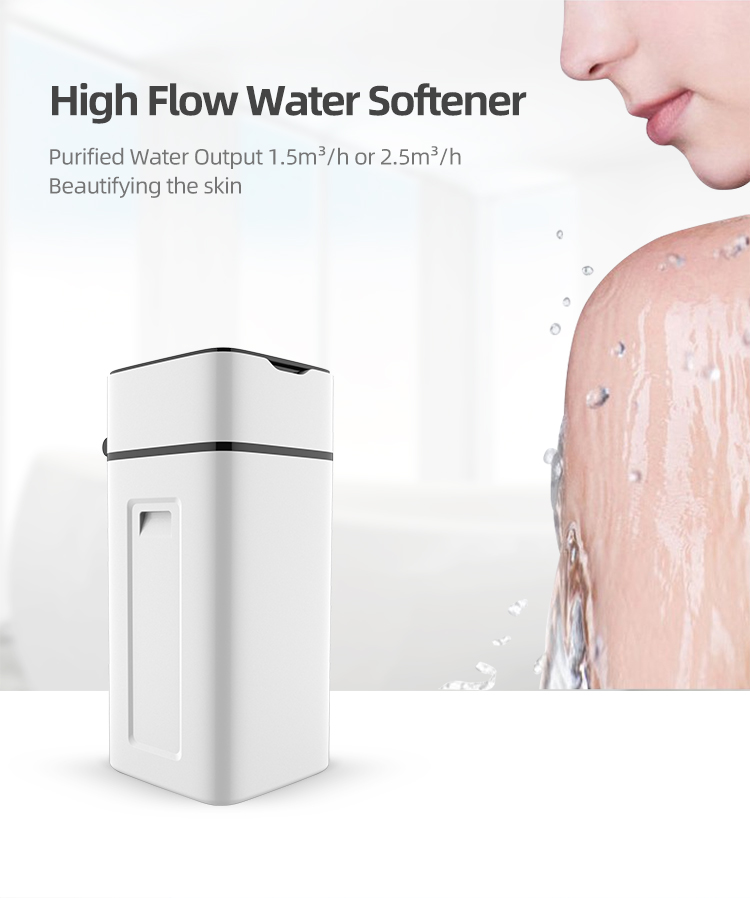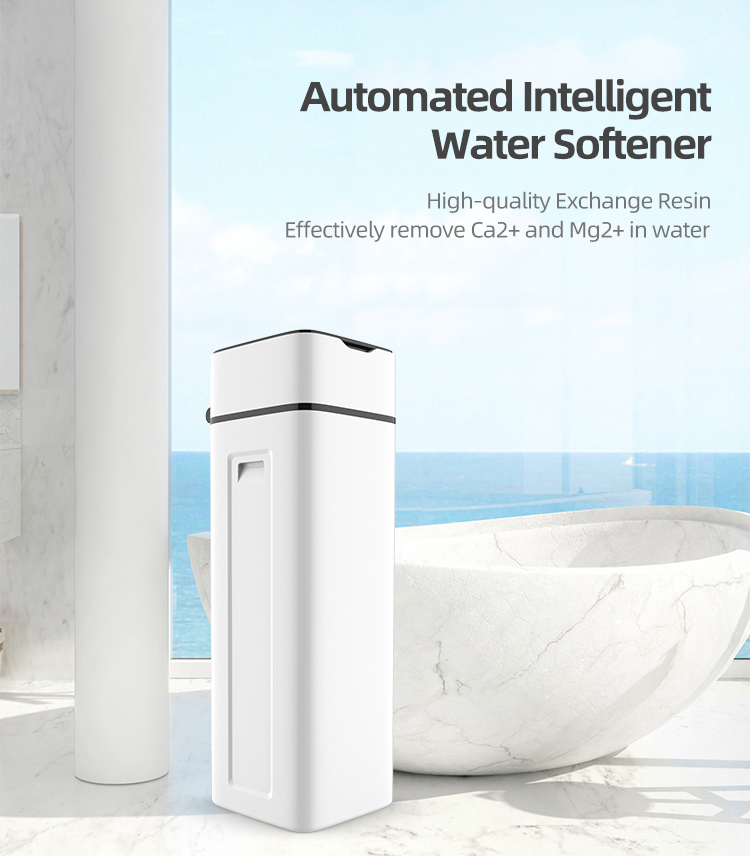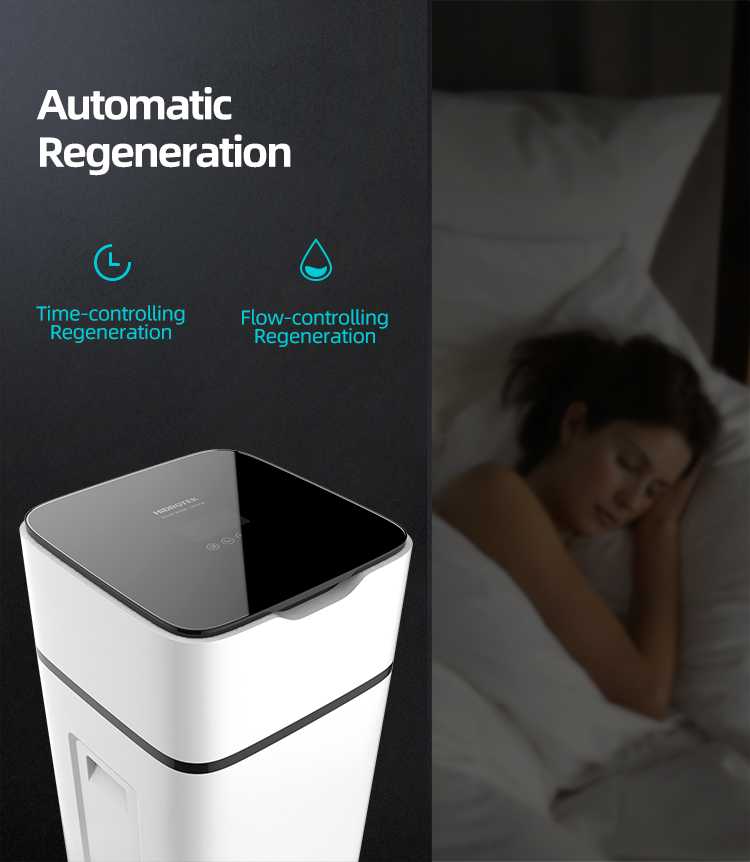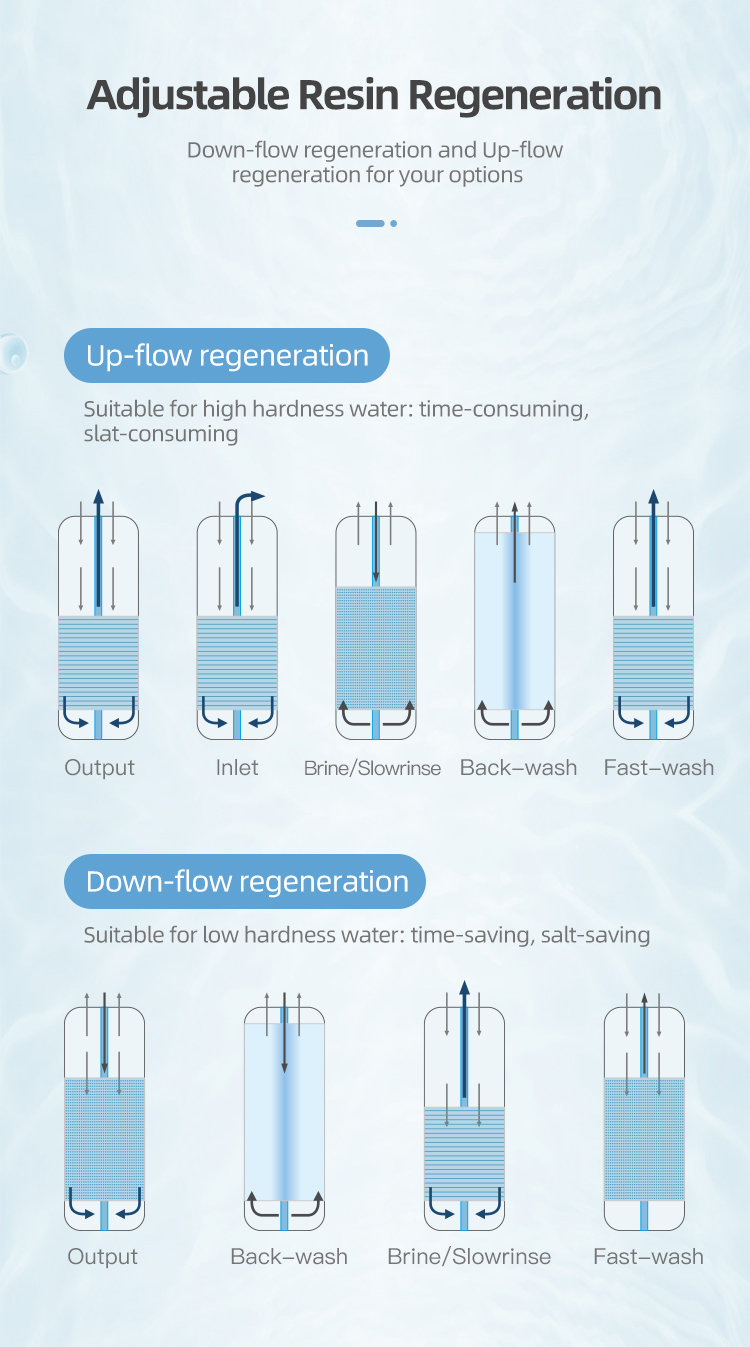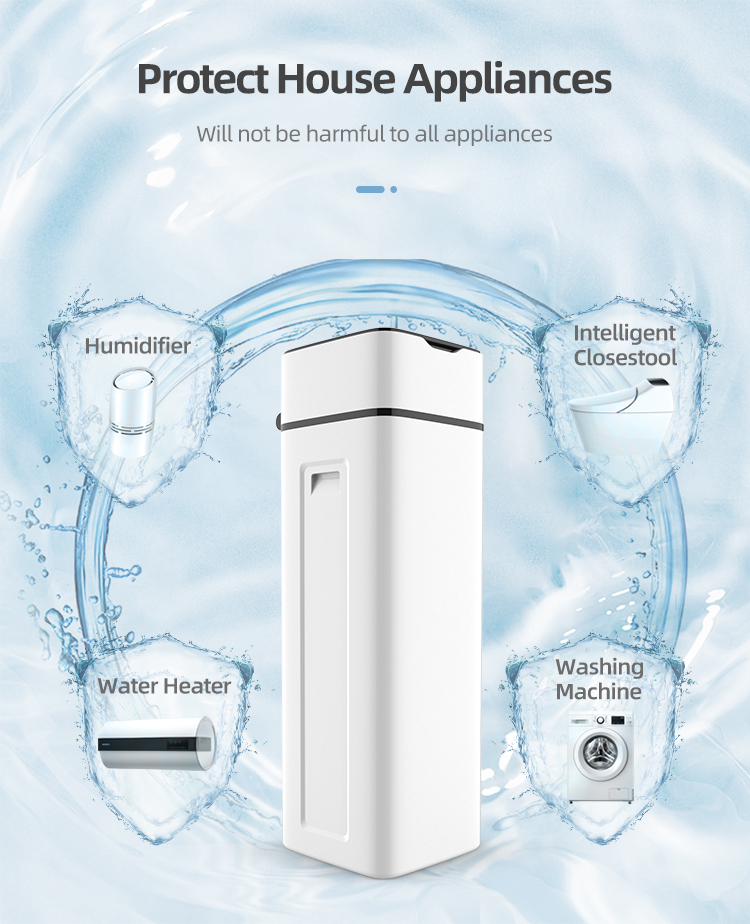 Many households have a hard water supply, but a water softener can take care of this common household problem. Hard water, which is high in dissolved minerals like calcium and magnesium, causes scale inside your pipes to build up, and can damage the heating element of appliances like dishwashers and washing machines.
1.Not only does this shorten your appliances' life spans, it also cuts down your energy bill savings and detergent lifespan (even possibly as much as 50 percent).
2. Use a water softener can help you avoid these problems.Water softeners use ion exchange technology for chemical or ion removal to reduce the amount of hardness in the water.
3. Basically, a salt brine solution is run through a resin base, which exchanges calcium and magnesium ions with soluble sodium ions.
4 .They do not remove bacteria or viruses, and are not the same thing as water filters. There are also salt-free options, although the science behind them is not as clear.
Here, the best water softeners to choose from.
---
FAQ

1. Q: Are you manufacturer?
A: Yes, we are the leading manufacturer of water treatment in China, founded in 2003.

2. Q: What are your main products?
A: We provide Residential, Commercial and Industrial water treatments as well as relevant spare parts.

3. Q: Do your products have any certificate?
A: Yes, all electric products are CE certificated, some even are even with ROHS and CB certificates. Domestic reverse osmosis membranes are NSF certificated.

4. Q: Are free samples available?
A: Small spare parts and low-cost products are available for free.

5. Q: How long does production take?
A: Sample order/trial order within one week; bulk/mass order takes 15-45 days.

6. Q: How long is the warranty?
A: 1 year since B/L date for all items except for membranes and cartridges.

7. Q: What's the payment term?
A: T/T, L/C, Paypal, D/P, credit card and etc,.

8. Q: Is OEM available?
A: Yes, both OEM and ODM are welcome!